What's new on MyPrime
PrimeMail® orders and prescription history
The status of recent PrimeMail orders
Your prescription costs for this year
Visit Order status and Prescription history for more information about your orders, prescription details and costs.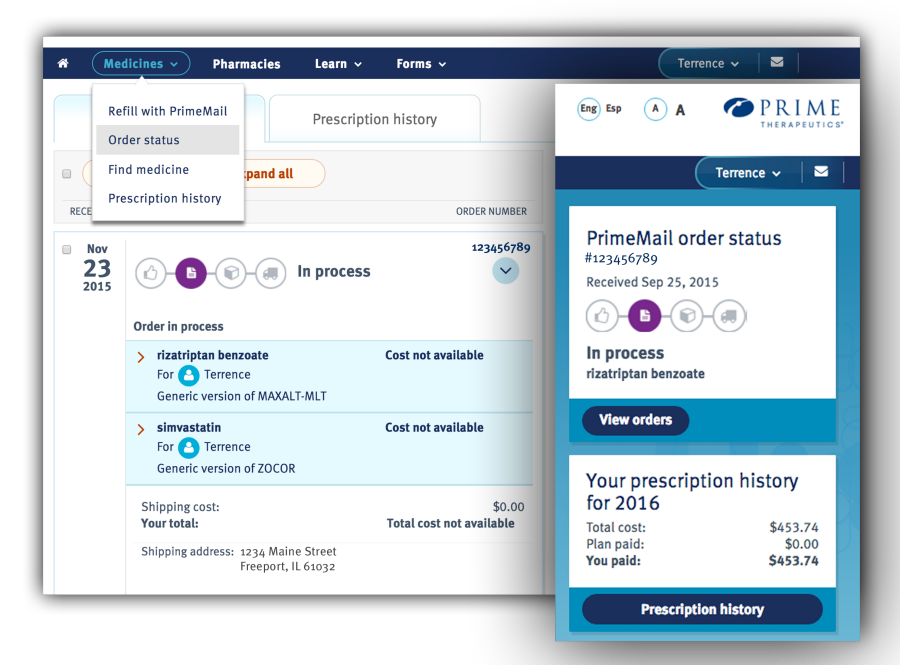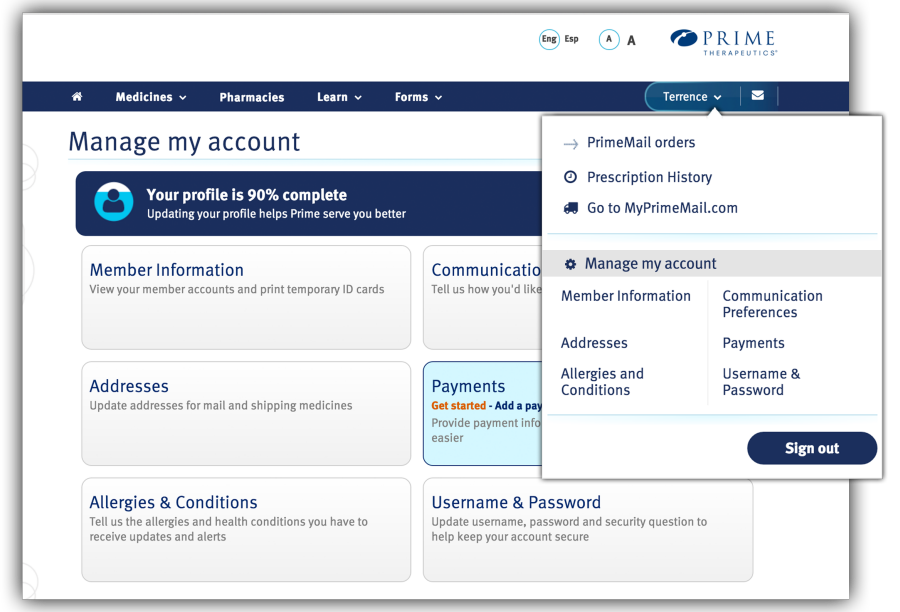 Have you updated your account settings?
Customize your experience with Prime by letting us know your:
Communication preferences
Allergies and health conditions
Access and update your addresses, username & password, payment information, member information and temporary ID card.
Member and plan information
The bottom section of each page includes your plan and member information, including:
Your health plan and type
Member ID number
Helpful links
Important plan information